Storage and Shelf Life
Cakes from our Buttercream Collection can be stored out of the fridge in a cool dry place.
Cakes from our Botanical Collection (featuring fresh flower decorations) should should be stored in the fridge to keep the flowers fresh and removed a couple of hours before consumption to ensure the cake is at an ambient temperature for serving.
Our cakes are best eaten as soon as possible after being cut as the sponge will begin to dry when in contact with the air. Cakes should ideally be consumed within 3 days of delivery. 
September Updates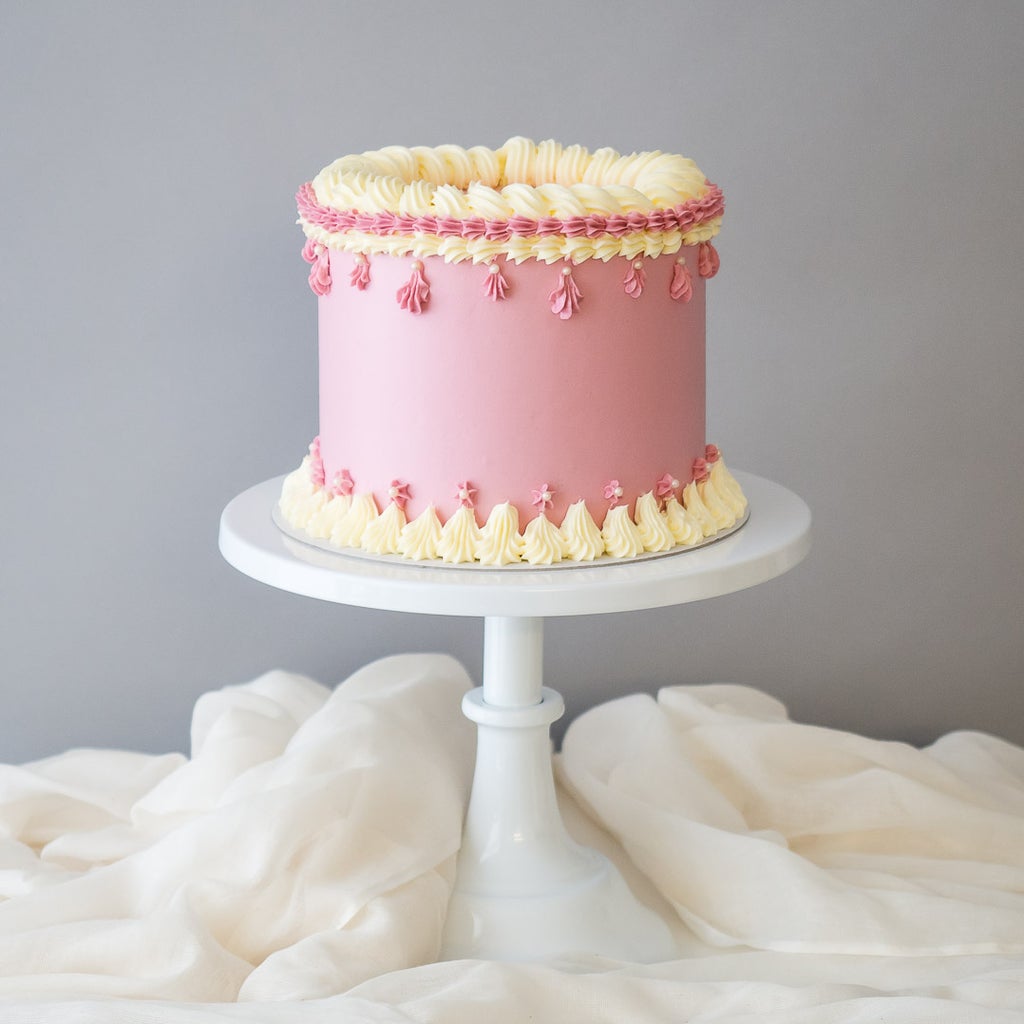 ❗️Please note we are now fully booked for many September & October dates ❗️
Browse our collections and order online, or email us at hello@confectionbyrosalindmiller.com to discuss your order and check availability.
We always recommend booking as far in advance as possible to avoid disappointment.
_________________
Join our global cake-loving community, and be the first to know about all the latest news including our online course launches, in-person classes in our London cake studio, exclusive discounts & more!